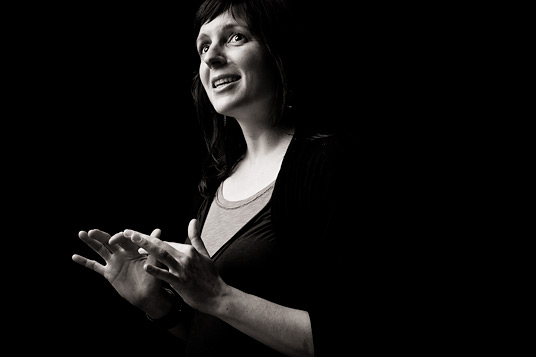 Traci Price
Anything but quiet
Biography
Traci Price
Traci Price has been working in the non-profit environmental education arena for 10 years. She served most recently as education director for The Freshwater Trust and board co-chair for The Environmental Education Association of Oregon where she helped to spearhead and pass the No Oregon Child Left Inside (NOCLI) Act. She was appointed by Governor Kulongoski to serve on the environmental literacy task force created through the NOCLI Act in 2009 and served as its chair, coordinating the development of the Oregon Environmental Literacy Plan: Toward a Sustainable Future. She is an outdoor enthusiast, holds an MA in Sports Psychology, and dabbles with trashion (yes, trash + fashion) by creating wearable couture garments out of repurposed materials. She is committed to helping all people become stewards of the natural world and their home community.
Conversations:
Workshops:
Transcript
When you go into nature, a lot of times you can sort of solve problems. You're able to deal with questions or challenges or things that are happening in your life. At least for me that's the way I felt about it. People talk about how it's because nature is so quiet. It's like you can go into nature and it's quiet. You can quiet your mind and you can figure out those answers.
It didn't occur to me until this day. It's not that nature's quiet, it's that nature is so loud with the sounds and the sights and the smells. It's sensory overload. Your senses are so overwhelmed that you have a small space left to really think. It just makes how you think so much more efficient. That's why you can solve your problems by going into nature. It's anything but quiet.