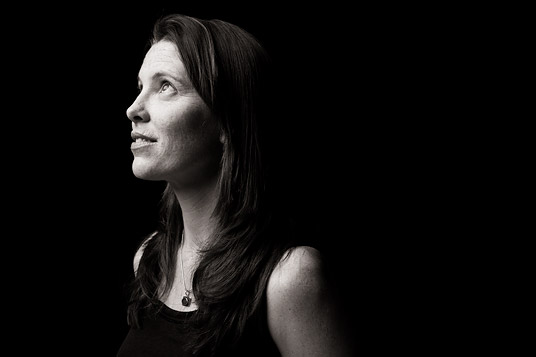 Arya Degenhardt
The desert pupfish (with Dan Campbell)
Biography
Arya Degenhardt
Arya Degenhardt is the Communications Director for the Mono Lake Committee, a non-profit citizens group that has worked since 1978 to protect and restore the Mono Basin while educating the public about the importance of balancing the water needs of people and the environment. Mono Lake is a 760,000 year old hyper-saline lake that sits in the westernmost basin of the Basin and Range geologic province and provides critical habitat for millions of migratory birds. The Mono Lake Committee's 1994 water rights victory over the City of Los Angeles has its roots in natural history, which infuses its work on behalf of Mono Lake every day. Arya works to communicate the messages held in the ongoing Mono Lake story to both the Committee's 16,000 members as well as the general public. She also serves on the Board of the Natural History Network.
Conversations:
Workshops:
Transcript
Arya Degenhardt: I'm totally overwhelmed by how on earth the Natural History Network is going to make our way in the world. I've been thinking a lot about these workshops and it made me think about this story about the desert pupfish and Phil Pister.
The story goes that he and a couple friends were working for the Forest Service at the time, and they knew there were these pupfish in these ephemeral pools and there were not very many of them left, and there was this perfect storm of weather events and water years happening. Basically one evening, he thought, you know what, there are just a couple of those pools left, and there's just 28 little pupfish in there – they're the size of your finger nail...
Dan Campbell: And I have a bucket...
Arya Degenhardt: And I've got a bucket. And they went out with this bucket and they just scooped them all up. There was no plan. They didn't know what they were going to do once they had them in the bucket. But they knew they had to get them in the bucket, and then they'd figure out what to do. That's how I see these workshops. We're scooping everybody up and we're all in these buckets, and then we're going to figure out what to do. We don't know exactly what the outcome is and that's okay. But we do know there is a need, and we're going to hold those buckets until we figure out what we're going to do. And in the end, what that means is that we're not going to lose what we do have. It's only going to get better from there. And that just seems like, well, in the face of not knowing exactly what to do, that seems like a good first step.
Dan Campbell: That is a perfect story.