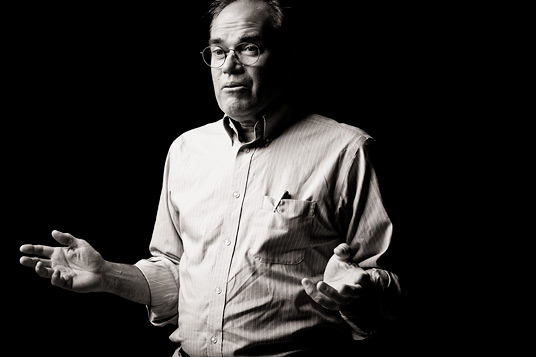 Richard Conniff
A story about mosquitoes
Biography
Richard Conniff
Richard Conniff is an American non-fiction writer, specializing in behavior on two, four, six, and eight legs. He has collected tarantulas in the Peruvian Amazon, tracked leopards with Kung San hunters in the Namibian desert, climbed the Mountains of the Moon in western Uganda, and trekked through the Himalayas of Bhutan in pursuit of tigers and the mythical migur. Richard also writes about wildlife, human cultures and other topics for Time, Smithsonian, Atlantic Monthly, The New York Times Magazine, National Geographic, Audubon Magazine, Yale Environment 360, and other publications in the United States and abroad. His latest books is The Species Seekers: Heroes, Fools, and the Mad Pursuit of Life on Earth. He lives in Old Lyme, Connecticut.
Conversations:
Workshops:
Transcript
I actually started out with a background that wasn't natural history, it wasn't science at all, I studied English poetry in college. I didn't get interested in natural history until I was about 25, when a magazine asked me to do a story about mosquitoes. To my surprise I got really caught up in the anatomy if the proboscis, and all the needles and syringes, and how they worked and how they bent as they entered a vein. It just seemed incredibly complex and slightly evil and fun.
The other thing that I really liked about it, was that I came across a DH Lawrence poem and was able to use part of it in the article, which really pleased me, about the sound of the mosquito in your ear. Its "small, high, hateful bugle" is just a nice phrase. And I've found throughout that poetry, somehow or other always seems to be relevant to the animals that I'm describing.