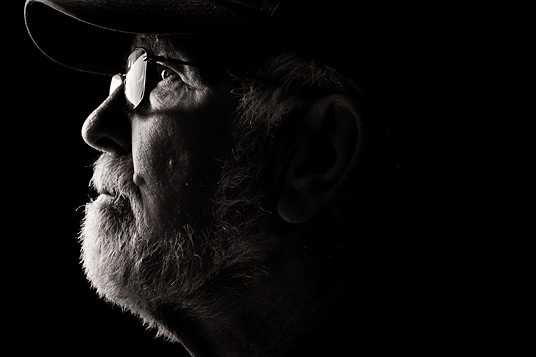 Steve Herman
Teaching beauty
Biography
Steve Herman
Steve Herman is a Northern California boy with degrees from the University of California. He is now an Emeritus Member of the Faculty at The Evergreen State College in Olympia, Washington. His forty year career has been fashioned mainly of taking students to wild and semi-wild places in the Americas and requiring them to work very hard while learning natural history and whatever anthropology inhabits the landscape. His research has included pesticide-wildlife relationships, shorebird migration, peregrine falcons and other endangered birds, and the savaging of most of the American West by public lands grazing.
Conversations:
Workshops:
Transcript
One of the things that a lot of scientists are very wary about talking about is beauty. I argue that our job – if we have a job – is to preserve beauty. I like to use literature in my natural history teaching. I did that toward the end of my career and I always from the beginning relied upon the poet Robinson Jeffers. Who, in his age of cynicism, said he looked forward to a time "The cities gone down, the people fewer, and the hawks more numerous. When man, who is the noblest of the four-footed mammals, regains the dignity of room, the value of rareness."
And when I taught in a place where there were pronghorns I would always use his line "what but the wolf's tooth whittled the fleet limb of the antelope." And if you got a bunch of antelope going by... Here's the fastest mammal in North America and it eats sage brush, right? So it doesn't have to run very fast, but they do.
I think that by using literature you reinforce the idea of teaching beauty and the value of it.