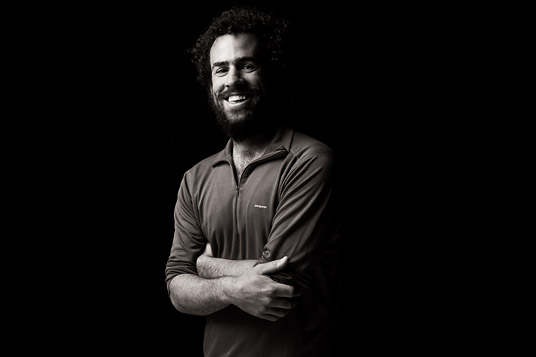 Brian Scavone
If I had that chance (with Karen Reagan)
Biography
Brian Scavone
Brian is a graduate student studying natural history at Prescott College. He also works at Yosemite National Park as a naturalist-ranger in the summer and thus migrates from the Central Highlands of Arizona to the Mono Basin & Tuolumne Meadows region of the Sierra Nevada. He is interested in working to reconnect and re-awaken people to nature and to the ancient human practice of paying close attention to the earth.
Conversations:
Workshops:
Transcript
Karen Reagan: So if you had one person that you could essentially guarantee a peak natural history experience – one person that you could take out with you and share that joy with – who would it be and why?
Brian Scavone: That's a good question. I think it would be my mom. Part of that is because I feel like a lot of my curiosity, a lot of my wonder, and a lot of my appreciation for simple things and for being happy comes from her. And also because when I first started getting into natural history it was about 12, 13 years ago, and I moved away from home and right when I was in Tom Fleischner's natural history class, the first time I started to understand formally what natural history was, my mom past away from colon cancer. I haven't had that relationship with her. I haven't been able to share what I've learned and the person that I've become. I haven't been able to be in the places that I love and care about with her in any way.
I've been able to do that with my father and it's been really wonderful and fulfilling, and our relationship has grown and changed and become really deep in a lot of ways because of our shared experiences going hiking, looking at butterflies, asking questions, finding answers and learning about the natural world together whenever we're out. I haven't had that opportunity with my mom, of course. So, I guess if I had that chance, that's who I would choose.