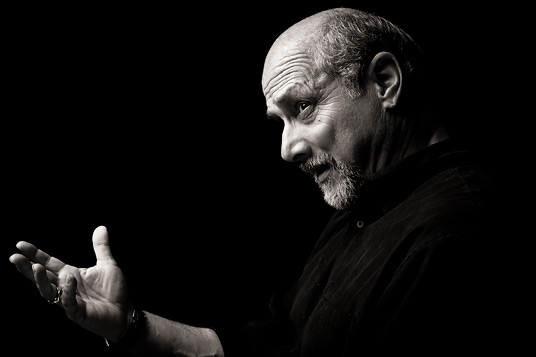 Gary Machlis
Science is civics
Biography
Gary Machlis
Gary E. Machlis is Science Advisor to the Director, National Park Service, and Professor of Conservation at the University of Idaho. He is the first scientist appointed to this position with the NPS, and advises the director on a range of science policy issues and programs. He also is Lead Scientist for the Department of the Interior's Strategic Sciences Working Group, an interdisciplinary team of scientists responding to the Deepwater Horizon oil spill. Dr. Machlis has served as Interim Associate Vice President for Research at the University of Idaho, and been a visiting professor at Nanjing Technological College in China and at Yale University.
Conversations:
Workshops:
Transcript
My whole understanding of science has changed as I've grown older and done things that have moved me from hiking the hills here at Mt. Rainier to now walking the halls of Congress, wearing a suit and tie and sitting in an office.
Recently, I was in Haiti helping to rebuild the science capacity, and science education capacity of Haiti, with Haitian colleagues. One of my colleagues is the principle of a high school, College Pressoir. His name is Gee Etienne. Gee told me about his experience in the earthquake. He told me, rather shyly and certainly without braggadocio at all, how two years before the earthquake he had his high school students build from scratch – a seismograph. And they learned to maintain their seismograph, and read it properly, and understand earthquake physics, and geology, and history, and learn first responding, how to respond to an earthquake and how to do first aid. He taught them all that, and when the earthquake came... Which, by the way, the Haitians gave it a name from what it sounded like. They called this earthquake guru-guru, because that's what the earth sounded like when it moved; guru-guru.
When the earthquake hit he was in Port au Prince. He ran back to Pétionville terrified that his students may have been harmed. Not one student was harmed. They all knew what to do. And they all became first responders in the local community, taking what they had learned.
I was stunned. With limited resources, this fellow at College Pressoir, this high school, would smoke any high school science teacher in the United States. Flat out.
I said to Gee, "That's extraordinary that you did that in a science class."
He looked at me puzzled and said, "No. That was in a civics class."
Science is civics. In that is a potential answer for natural history.