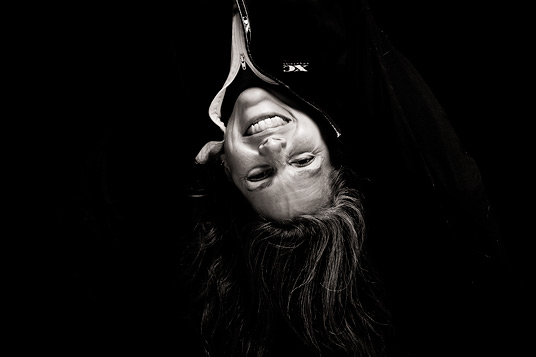 Patricia Zaradic
Tumble about in the moss
Biography
Patricia Zaradic
Dr. Patricia Zaradic is a conservation ecologist whose research explores the interface between human resource needs and nature. She is the director and co-founder of Red Rock Institute and her current work combining economic, social science and ecological approaches to address pressing conservation issues and has been featured on NBC, and other popular media outlets. Patricia's PhD research through the University of Pennsylvania examined the long term impacts of logging on stream ecosystems in old growth forests of the Pacific Northwest. She did further postdoctoral work in east coast stream systems with Stroud Water Research Center using Artificial Neural Networks, a form of artificial intelligence, to analyze links between land use and stream health. Patricia has received support from an EPA Science to Achieve Results doctoral grant, the National Science Foundation and a Nature Conservancy Smith Conservation Research Postdoctoral Fellowship. She was selected as an Environmental Leadership Program Fellow for the Delaware Valley Region and regularly provides science research for The Nature Conservancy.
Conversations:
Workshops:
Transcript
This landscape makes me think of the first time I was out in this landscape, which was as an intern at the H.J. Andrews Experimental Forest in Oregon. I grew up in New York City, a very urban environment, and this was the first time I was in this kind of huge treed, giant mossed, huge ferned wild outdoor spaces of old growth forests. I felt like such a kid. It was just wonderful to be climbing over fallen logs amidst giant trees.
The very size of these things had me feel small, kid-like, and it brought out such a playful way of getting to interact with the environment: climbing over these trees, falling down on spongy moss, tumbling into streams and just having a sense of reconnecting with the playful curiosity of a child – being in this space where you're just inundated in nature at a scale that really has you sense the scope of humanity, small but impactful, and the humility of being in the presence of living organisms that are so so much older, hundreds of years older than you are or you will ever be.
And at the same time realizing that adjacent to this space is a clearcut where we can, in our tiny human lives, eliminate whole swaths of these giant majestic presences. Or we can play, tumble about in the moss and enjoy the cathedral of the giant branches and filtered light.